💌
This is a re-published article from my old website
original published date: 7 September 2020
What is it about
Noh Ae Jung is a struggling single mother of a 14-year-old girl who doesn't have time to date. She is working as a producer of a small movie company that goes broke leaving her to pay off the debt of the company.
When her life starts going worse, 4 men enter her life to help her. A gangster, a teacher, a writer, and an actor. What's more? One of these men is the real dad of the kid.
Deep Dive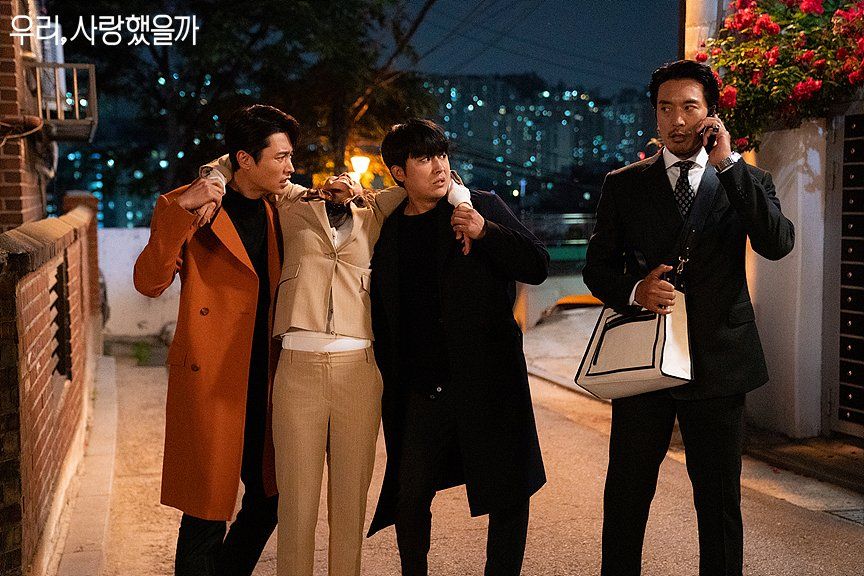 The first thing that came to my mind when I first started watching Was It Love? was that the drama was like Boys Over Flower but instead of boys these are 30-something men.
Let me elaborate - one poor girl enters the world of rich boys and suddenly some of them want to be with her and all of them want to protect her. In Was it Love? a single mom of a 14-year-old girl who is trying to make ends meet somehow finds her life tangling with 4 men (3 of them from her past) and suddenly some of them want to be with her and all of them want to protect her. They even shot the drama poster surrounded by flowers. Like I said, how very BOF of them!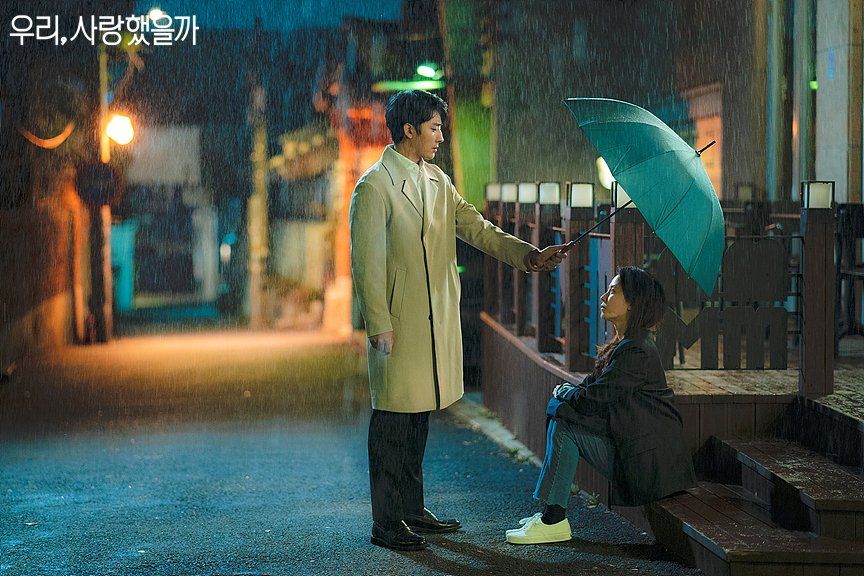 Is anyone getting tired of the damsel in distress trope whose life only gets better when man or men, in this case, support her? Just me?
Anyway, this is not why we are here so I will talk about this some other day. Please don't take my saying that to mean that the drama was not good.
In fact, it is an okay one-time watch drama...And...that's it! that's my review of Was It Love? Okay, one-time watch. But wait, I have spent 16 hours of my life watching it (give or take cause I fast-forwarded it a lot just so I finish it) and I want to give the drama a farewell.
Storyline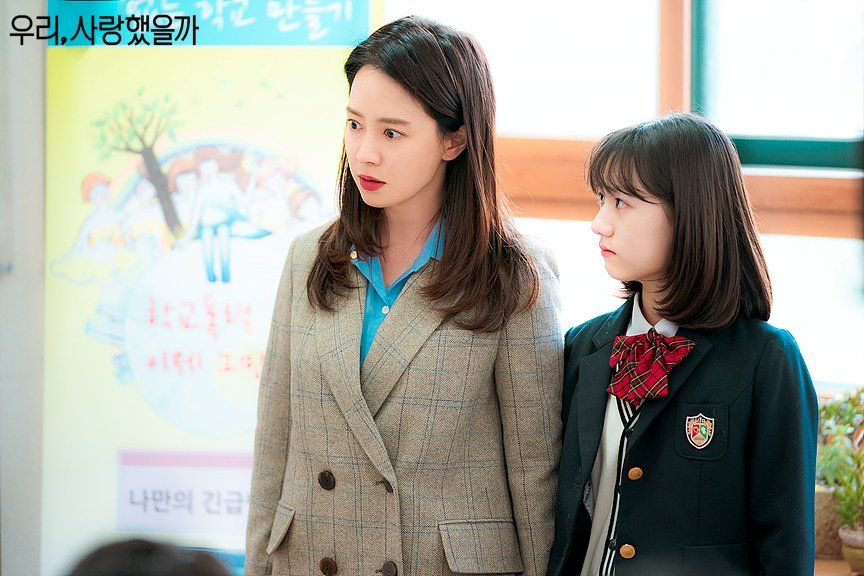 Was It Love? started on a semi-high point. It had potential - good actors, good characters, good theme and it was entertaining enough for me to keep turning it on to watch it - at least the first half - but then the writers for some reason decided to drag the drama so much. Instead of showing us character development, we spent 16 episodes watching the character get their life together and communicate.
The drama goes back and forth from the past to the present in each episode telling us these characters' stories which was in no way a new idea but I did appreciate that they didn't just focus on the main leads, they also told the story of the rest of the characters.
Characters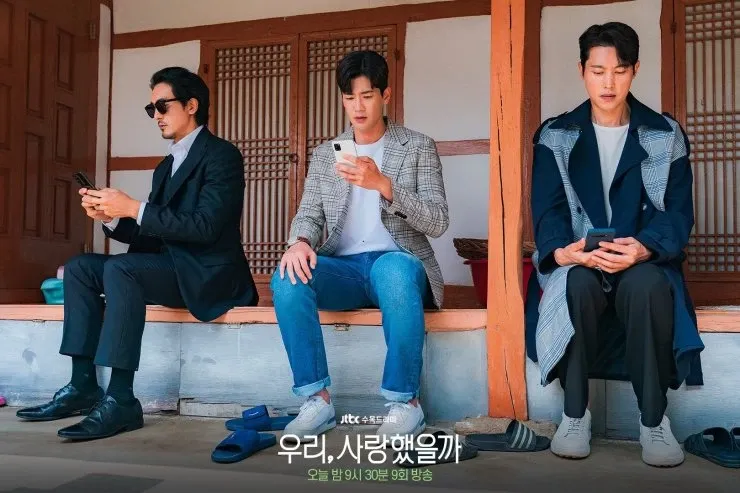 Like I said earlier, the characters were worth rooting for. And I really did like them. I wanted to know what happened to them. There were some interesting characters and their storylines like a former gangster Go Pa Doo (played by Kim Min Joon) and his son Dong Chan (Yoon Sang Woo).
Or Noh Ha Ni the very lovely and smart daughter of Noh Ae Jung played by Uhm Chae Young. Noh Ha Ni is a teenager who loves and appreciates her mother for all she had done. She wanted to find her father so she can make the guy pay for how much her mother had suffered. I really enjoyed this story arc of the drama till the end.
Both child actors who played Noh Ha Ni and Dong Chan were my favourites in the entire drama.
Other side characters also had interesting storylines going on for them which also kept my motivation to finish it as I wanted to see how their stories will unfold.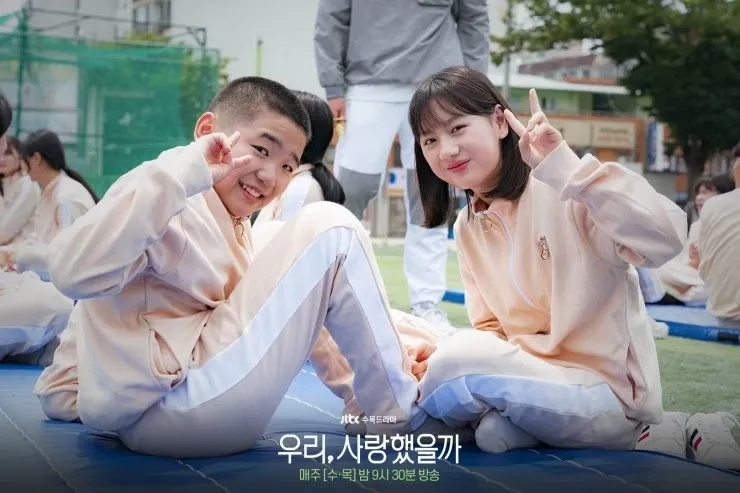 SPOILER ALERT
Minor spoiler warning following this part. Even though this drama is so obvious in its pairing and father's secret that the entire world knew who he was except him. So, to be more precise minor spoiler warning to the father of this drama.
---
Slow Burn (times 16)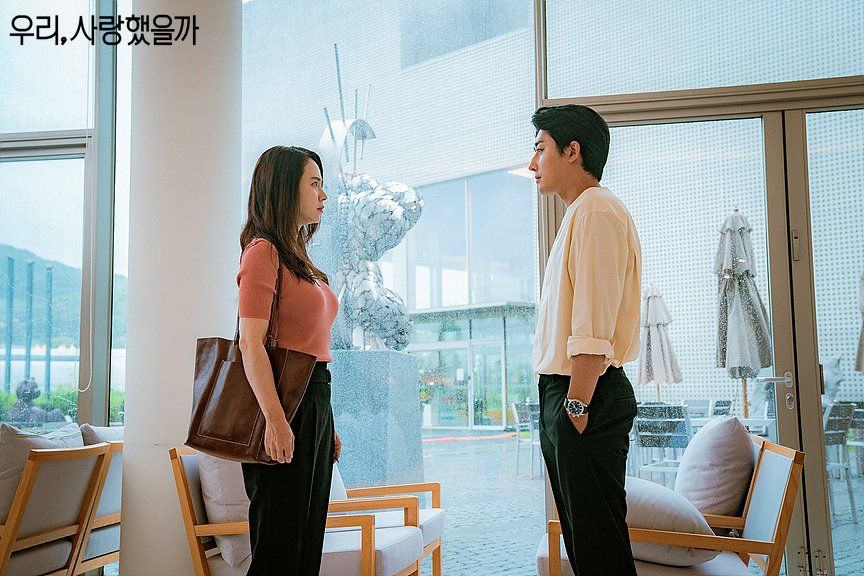 It is the slowest of the slow burn with no payoff (not that it's a sad ending but usually when you want to sit and suffer a slow burn romance in a story, it is because there is always an end goal that makes it worth the suffering.
We root for two people and want them to get together (and kiss *inserts just do it dot gif*) and ultimately we get to see them happy and in love.
However, in this drama, we suffered for 16 episodes wanting the couple to get together for real and...they did get together but it was just that. No happy, in love for life kind of moment. Which made me upset if I am being honest because that was one reason I got into this drama to see how mother and daughter accept the man.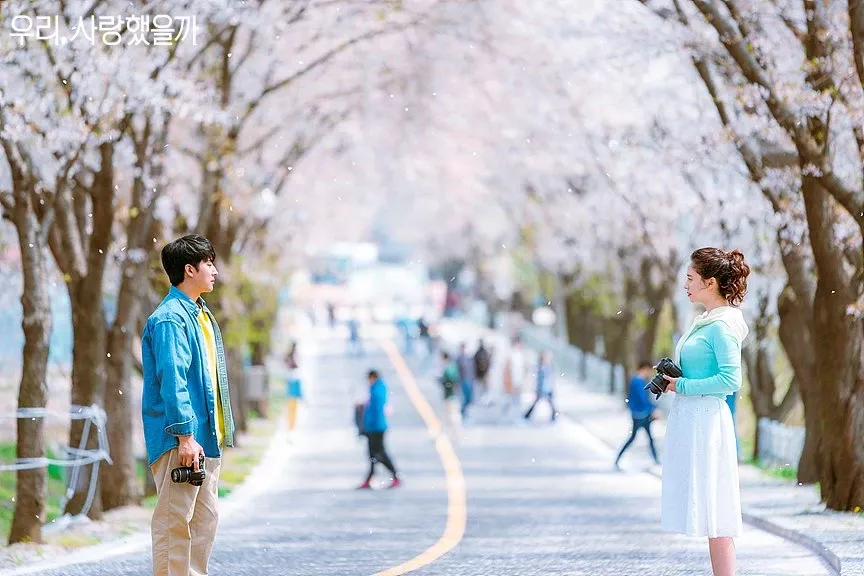 It is my understanding that slow burn if done right, gives room for the characters to grow and be their awesome selves before they get together but in Was It Love? there was no need for that character development because it already started 14 years later. This means they had 14 years of being better apart before they can be better together.
Instead of showing us these two characters accept each other and communicate their differences they just kept them apart and they kept making the same mistakes even after 14 years. It was annoying, I hated it. WHAT WAS THE POINT?
The Big Reveal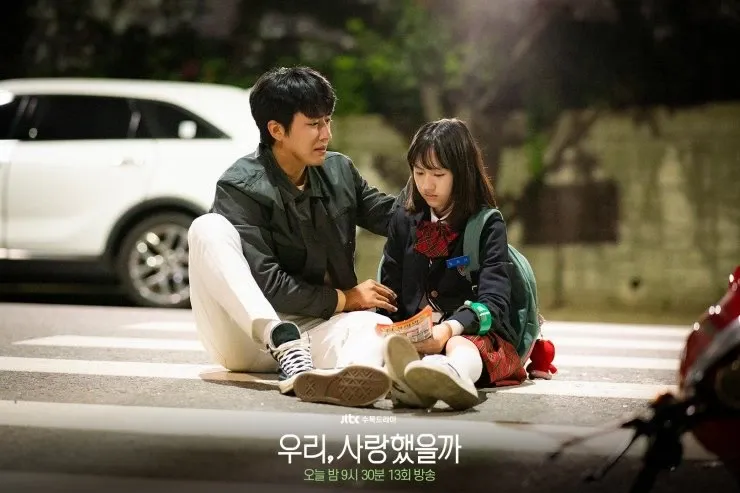 Lmao, was it even a big reveal? It was very obvious who is the father was from the first episode - I'd argue that it was even apparent from the poster itself. One of the best parts of the drama was Noh Ha Ni's pursuit to find out who her father is. Her interaction with her father before both of them even knew they were related was so sweet, I wished they had more screen time together.
The writer's insistence to keep the 'who the father is?' mystery revelation until more than half the audience had lost interest (i.e. episode 11) was even more frustrating than the slow pace with which the couples got together.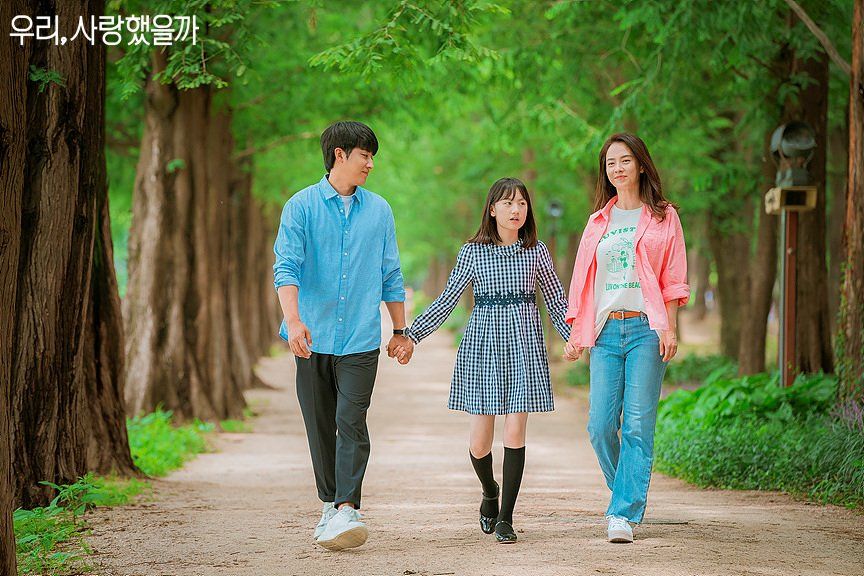 I was really hoping to see the father-daughter dynamics some more but sadly, this was even more frustrating to watch because Ha Ni called her father "that man" until the end and we were left with just a suggestion that it was happy ever after and she probably accepted her father. Probably.
Final Thoughts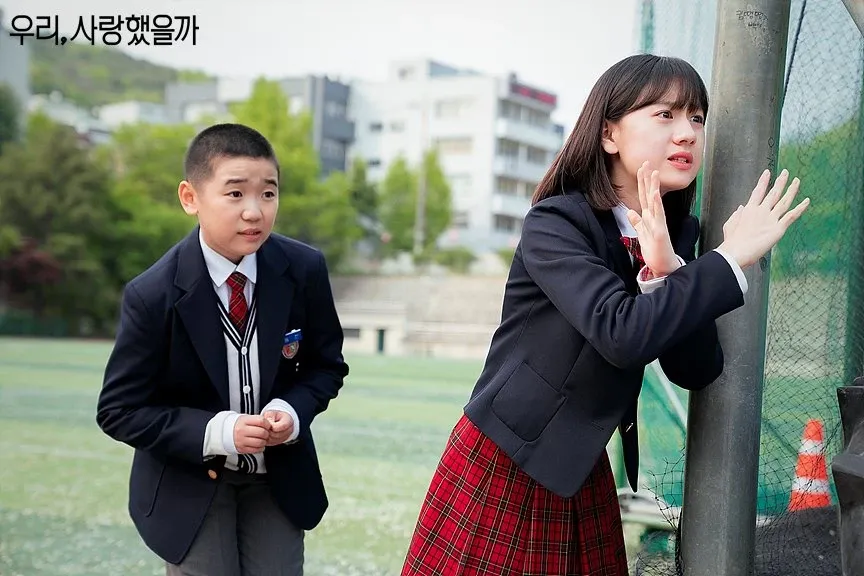 Was it Love? is the kind of drama that you will not love but you will also not hate it enough to stop watching. It is a good one-time watch drama that had its highs and lows. The characters in the drama were what kept me motivated to watch it. I was a good companion for my dusting days of the week.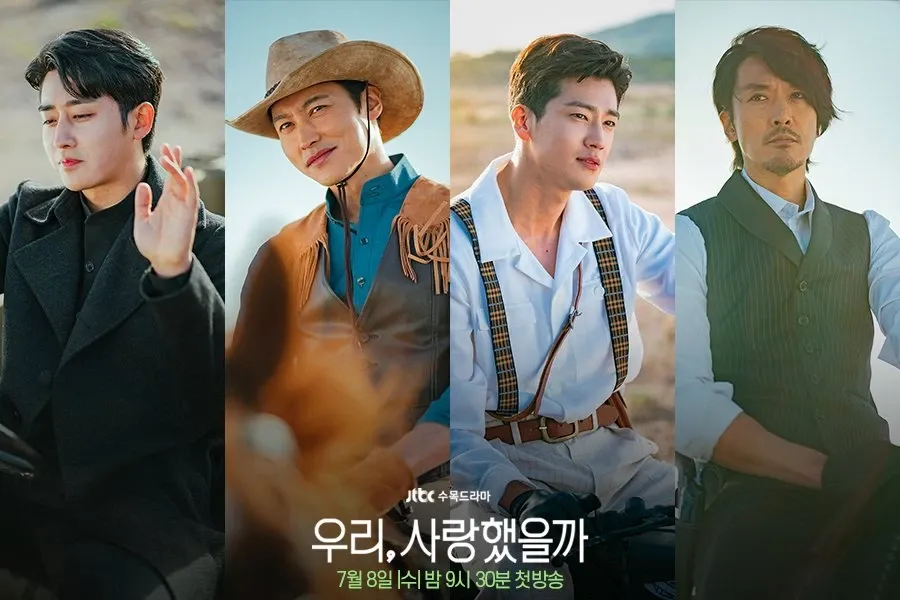 If you have stayed till the end of this rambling review, thank you so much. I am trying to be very good about posting here. Please look forward to my next drama talk.
Have you seen Was It Love? What did you think about it? What are you watching lately? I have really high hopes for some of the dramas that are currently on air.
Please let me know in the comments what are you up to. :) xx