💌
This is a republished article from my old website
original published date: 1o July 2020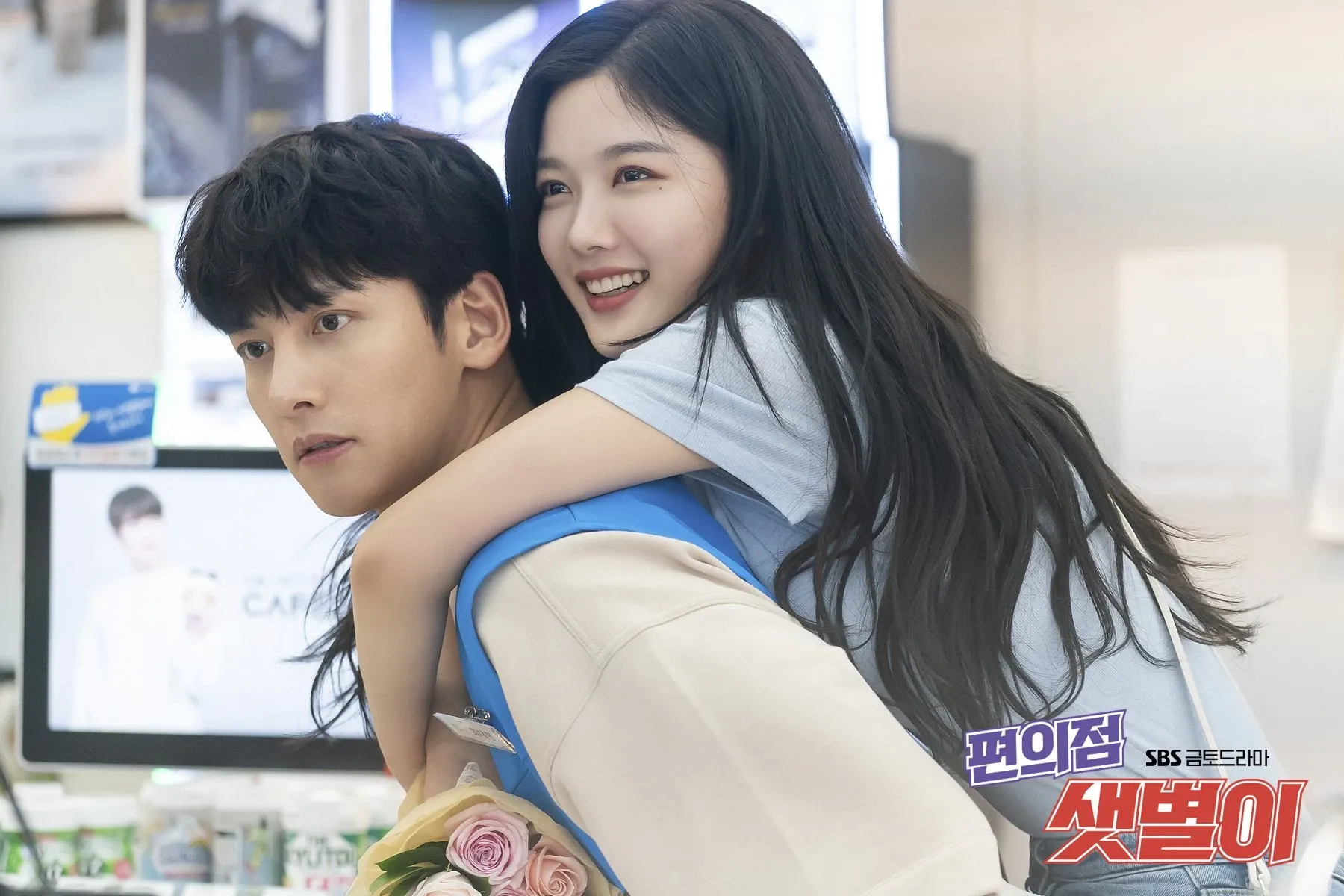 I have been looking at this draft for 2 weeks wondering what I should write and how exactly how I convey my feelings about Ji Chang Wook and Kim Yoo Jung's new drama Backstreet Rookie.
Backstreet Rookie has seen some backlash so much so that thousands of people are filing complaints against it stating that it is inappropriate. That doesn't mean that it is not getting equal support. I have very mixed feelings about it.
On one hand, there are so many issues that need to be dealt with and on the other hand, if you overlook some blaring-on-the-face problems it can be entertaining. So what's up with Backstreet Rookie? Let's look at everything that's good, bad, and controversial about this drama and if this drama is for you.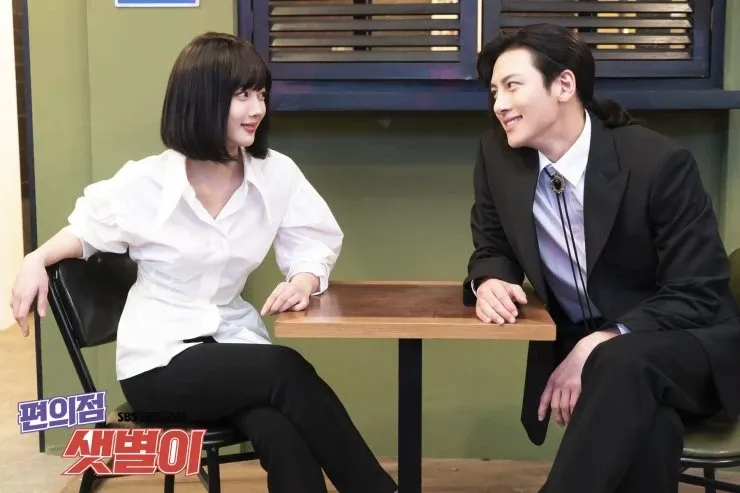 What is it about?
Jung Saet Byul(Kim Yoo Jung) is a 22-year-old strong beautiful girl who starts working in a convenience store as a part-timer whose manager is handsome naive kind-hearted Choi Dae Hyun (Ji Chang Wook). Their stories unfold as they work at the store and help each other.
The Good
Ji Chang Wook and Kim Yoo Jung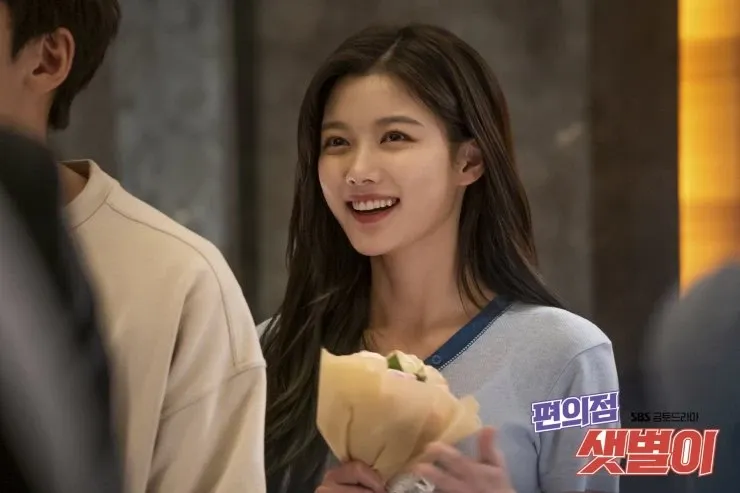 I am gonna be honest with you guys, I love Ji Chang Wook. So much so that I was counting the days until he came back from the military. So it's very hard for me to accept that I haven't liked his previous drama Melting Me Softly.
I was really dreading this one since they announced it because of the age difference between Wookie and his co-star Kim Yoo Jung. But that is just my personal issue and not at all a reason to not watch the drama.
Kim Yoo Jung and Ji Chang Wook are both very talented, very good-looking people who light up the screen when they are in it. I have liked Kim Yoo Jung's past dramas like Love in the Moonlight and Clean With Passion and in this drama as well she is as lovely.
Her character is of a short-tempered alpha girl who takes no-nonsense and can kick people's asses if required.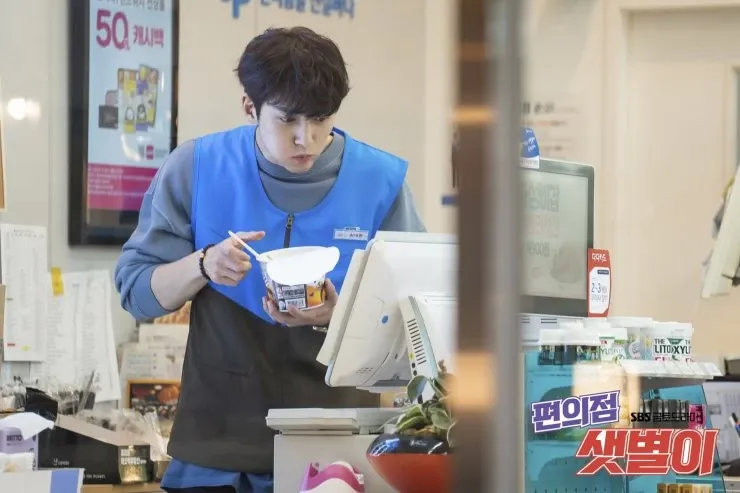 I have never seen Wook in a comedy setting quite like this, his character is funny, simple, kind-hearted, a little dumb guy who can't fight for himself.
He is such a talented actor that when he is on screen it's hard for me to see him as the Wookie I have seen over the years playing characters who can kick the asses of 30 men without breaking a sweat. In Backstreet Rookie, there is no Ji Chang Wook there is Choi Dae Hyun.
The Bad
Style and Makeup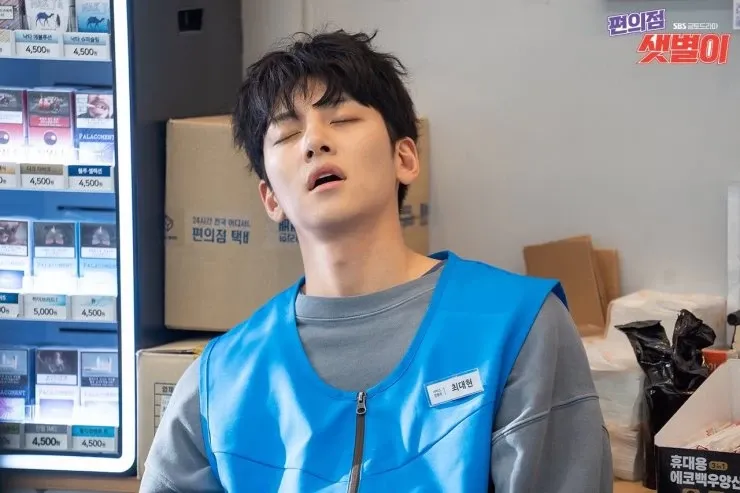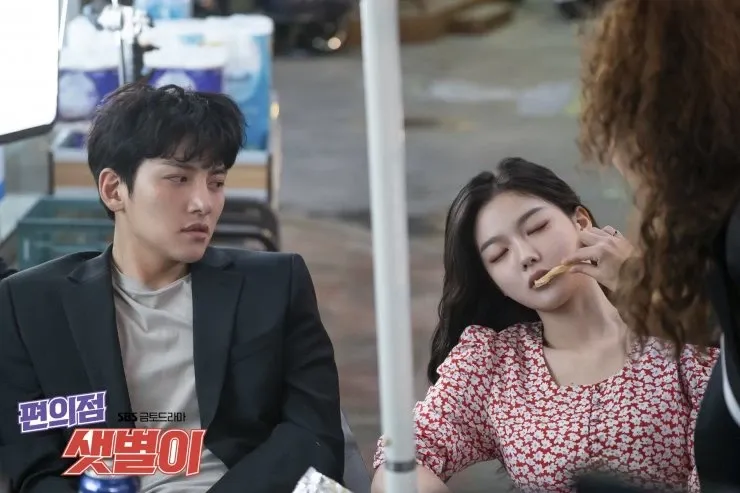 Here is my problem with the style and makeup team, you have two really good-looking people on earth as your main lead and you decide to style them in really bad clothes and terrible makeup?
Like????? Have you seen Ji Chang Wook?? That man can look good in a potato sack but then you put him in big XXL size clothes he is swimming in them and dark circles to show he didn't sleep?? I mean, he even looked hot when he was frozen for 20 years in Melting Me Softly. I am personally offended.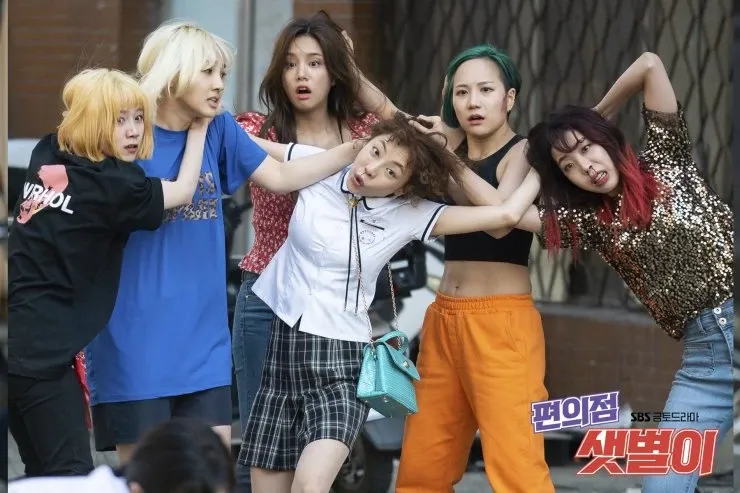 And then there is this weird red makeup around the eyes whenever a character is drunk. BAD.
I don't even want to talk about the nosebleed whenever someone gets hit (and there is at least a handful of character who gets hit in every episode, which, eh) and the way the side characters are being styled.
Writing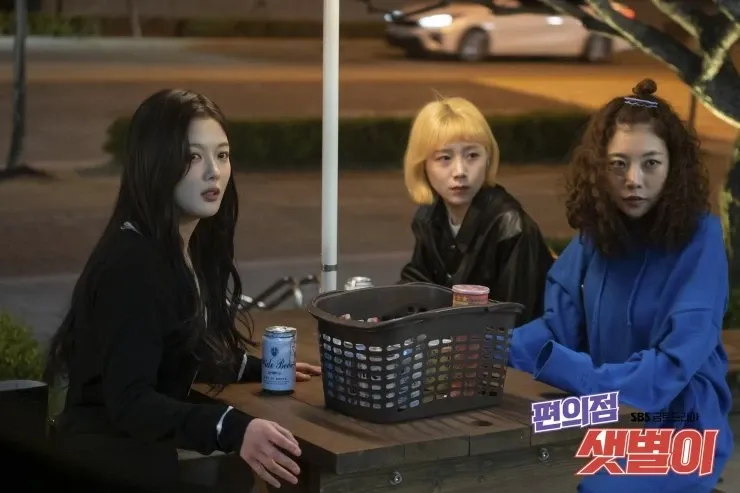 There is so much wrong with the writing of this drama that if I deep dive in it it will be 1000 words of just me critiquing everything about it but I ain't got no time for that (I mean I do but I am lazy and no one cares).
Some of my main issues with the drama:
Bad double-meaning dialogues.
Physical fight scenes where characters can't even have a normal human conversation without hurting each other.
Domestic abuse as comedy scenes, where a wife is beating up her husband or Kim Yoo Jung's character is hitting drunk, sleeping Ji Chang Wook so much that he gets a nosebleed when he wakes up the next day.
Worst of all, sexist, racist character (more on that below.)
The Controversial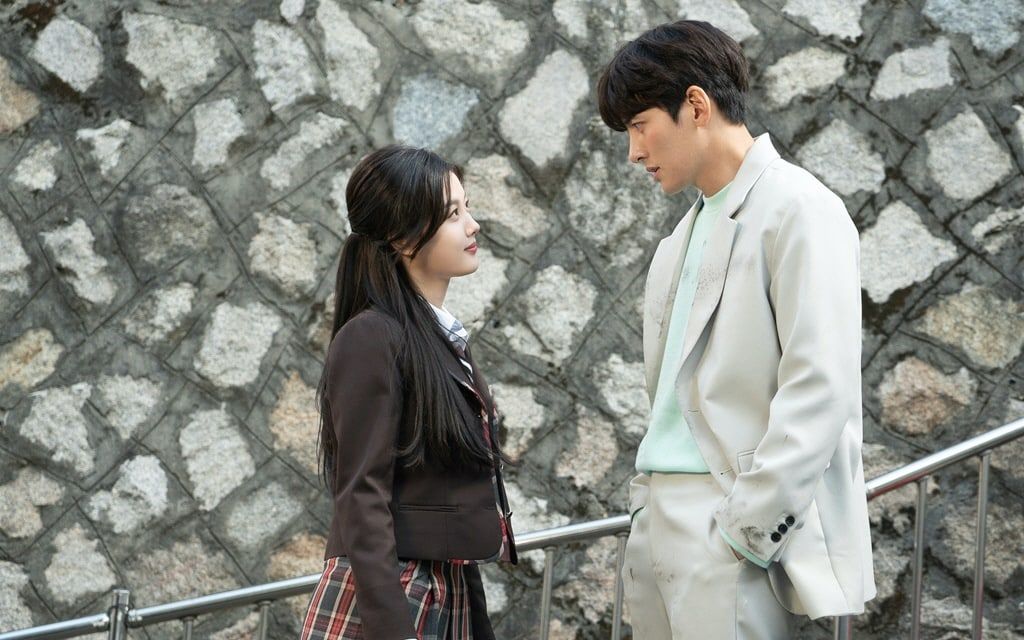 The first time Jung Saet Byul and Choi Dae Hyun meet, Dae Hyun is drunk and Seat Byul is a 19-year-old high schooler for no reason, I can understand, she decides to kiss this random drunk 20-something man she doesn't even know without his consent and everyone is supposed to be swooning over it? She is even wearing her school dress.
As an adult, I understand the problem here but what about the majority of the teen audience watching this drama who might not get why it is wrong for a grown man and a teen girl to be romantically involved?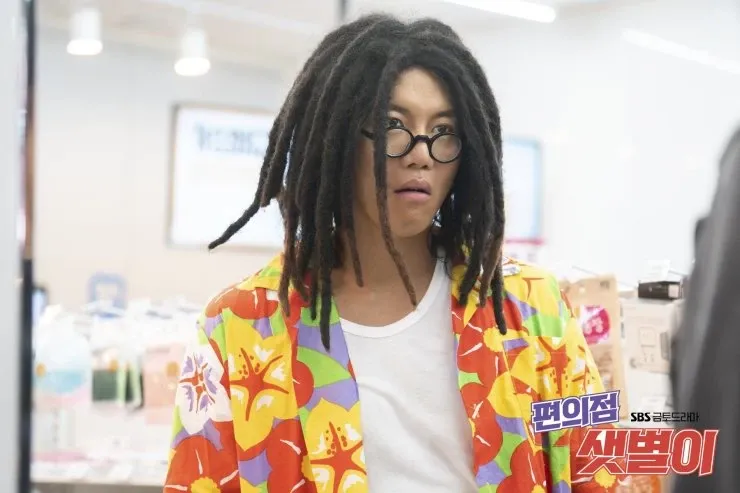 Dal Shik's (played by Eum Moon Suk) intro in the drama is him drawing an erotic webtoon and flies living in his dreadlocks. Unfortunately, it does not get better eventually. There are so many problems with this character and even if I overlook everything, the dreadlocks and cultural appropriation are still unacceptable.
Not only that they decided to give this character dreadlocks they made it look so dirty that the flies live in it. It is insulting and hurtful to people. If you think this is just a style people like to do and it is not about race then please educate yourself.
I am not attacking actor Eum Moon Suk, he is just playing a role that someone wrote as a spoof and others went along with it.
His character in Fiery Priest was my favourites every time he was on screen he made me laugh. Moon Suk is a talented actor and he doesn't need this look to make a scene funny, he could have had normal look and still made the audience laugh.
Final Thoughts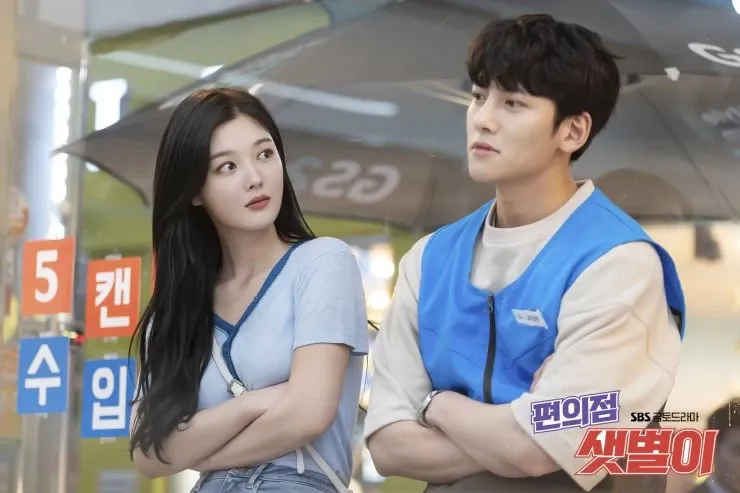 Despite all this, I don't think this drama is so bad that it can't be watched. If you like a fun rom-com and can overlook all the problems above, you should definitely watch it. I am also watching it in the hope that it gets better eventually.
As a long-time, Ji Chang Wook fan, writing this review didn't give me joy. I wish he would take better scripts from now on. He deserves better. All these actors deserve better.