💌
This is a re-published article from my old website
original published date: 19 March 2021
It's been so long since I watched a romance drama that was just allowed to be a romance drama. I have a lot to talk about! But first, let me tell you why you should add Run On to your watch list if you have not seen it yet.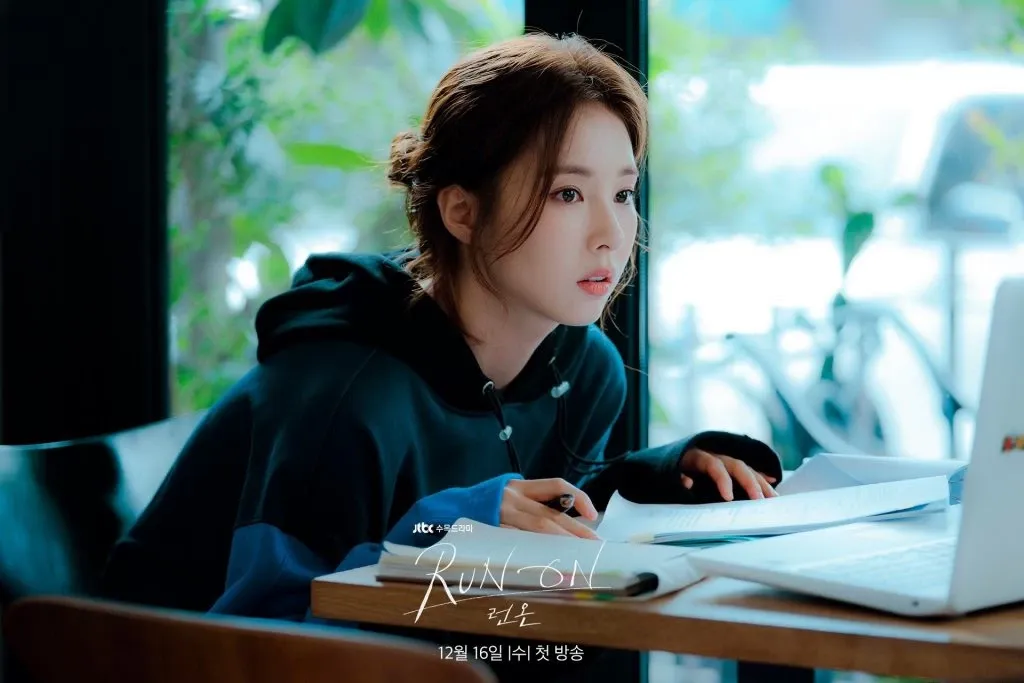 What Is It About
Run On is a story of a national runner, a movie translator, an heiress and an art student. The drama is as simple as this synopsis.
Genre: Romance, Sports, Drama
Where can you watch it: NETFLIX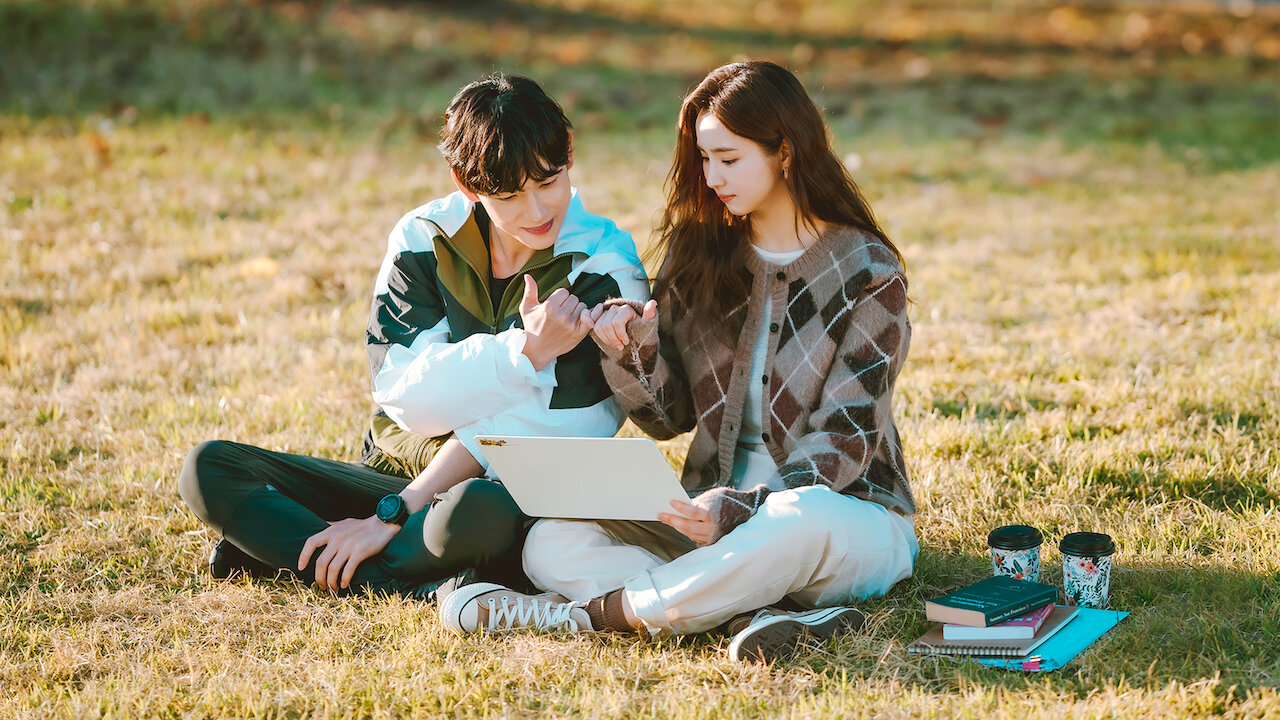 Why You Should Watch It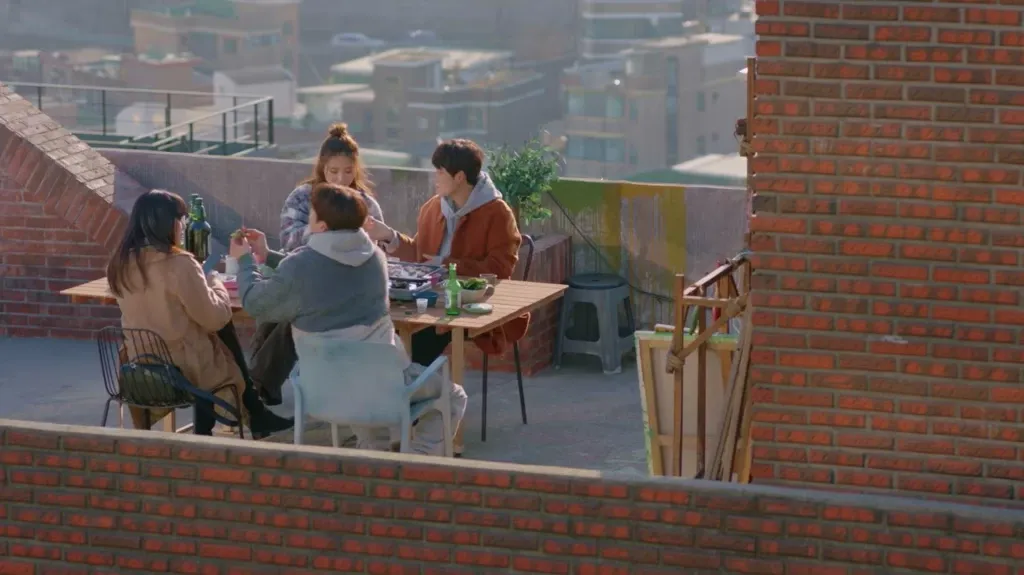 1. WRITING
It would be a disservice to the writer Park Shi Hyun if I didn't start this review by talking about her. She has previously worked under Kim Eun Sook for big-name dramas like Goblin, Descendants of the Sun and Mr Sunshine, and Run On was her first drama as the main writer. If this isn't a big flex then I don't know what is? She wrote one of the most well-written scripts I have seen for a romance drama in a very long while, and I can't wait to see what she comes up with next.
Run On is a mature and very realistic take on relationships. It shows the beauty of love and life. It is a character-driven story and not a plot-driven by that, I mean that it does not have twists, turns, backstabs or a dramatic storyline. It mostly relies on its characters to live their lives and grow. All the characters in the drama, even the clichéd ones felt like human beings and not overly dramatised characters we can't relate to.
So if you are looking for a feel-good drama with amazing dialogues, a beautiful story and very cute characters - please check it out.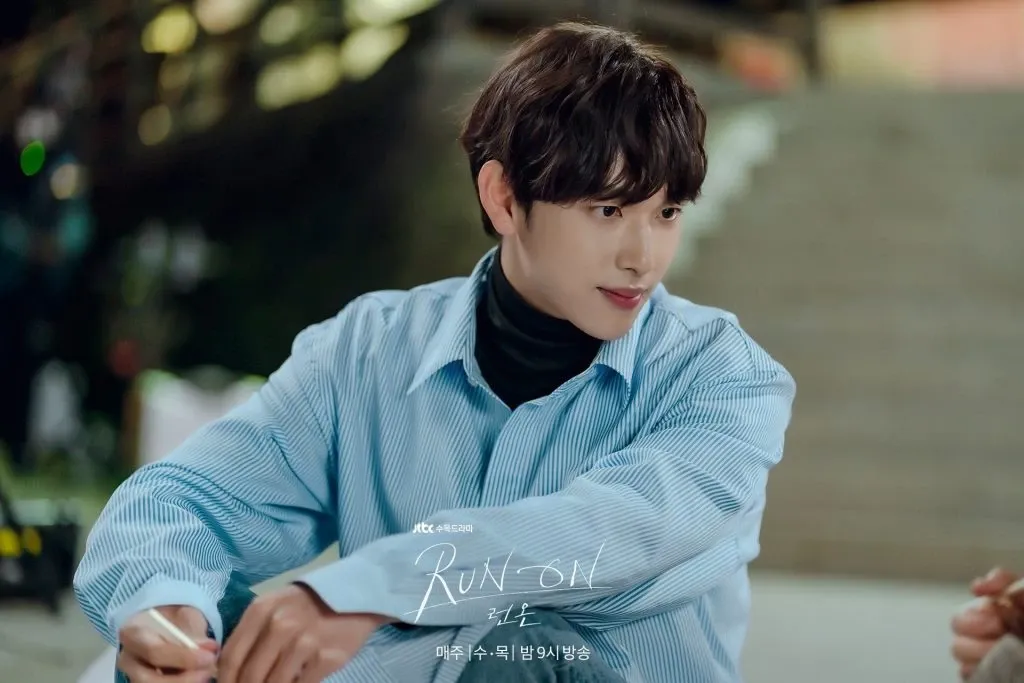 2. IM SIWAN as KI SEON GYEOM
I don't know why but Im Siwan can do no wrong. He always takes the most unique scripts. If you are a new kdrama lover, please check his other dramas. He is a fantastic actor with a knack for choosing the most unique characters to portray. What's more? He is a great actor and a wonderful human being. Stan him, besties.
In Run On, Im Siwan was obviously amazing, and his character was so cute and sweet. I just had this immense urge to keep him safe from the evils of this world (so did our female lead, lol).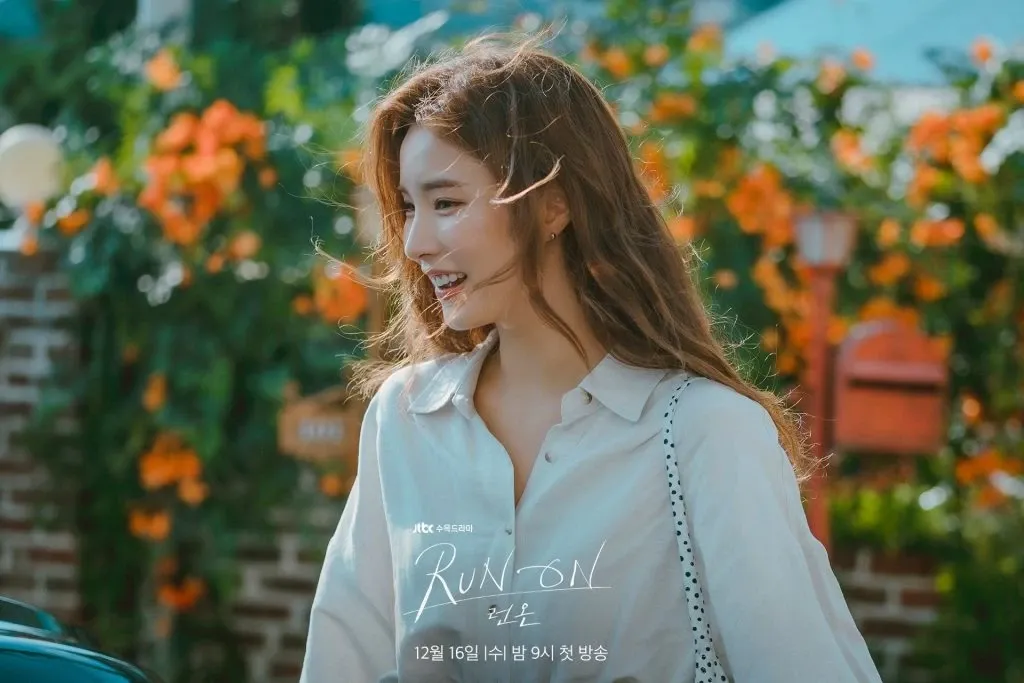 3. SHIN SE KYUNG as OH MI JOO
I feel like Im Siwan and Shin Se Kyung have the same energy when it comes to the characters they choose to play. Oh Mi Joo was probably my favourite character Shin Se Kyung has played. Oh Mi Joo is a badass female lead character. She is bold, but she is not rude like many strong female leads in dramas these days. A woman being strong doesn't always have to mean being mean and selfish.
Oh Mi Joo is a hardworking woman who doesn't take anyone's bullshit. She stands up for herself and doesn't wait for someone else to rescue her. Shin Se Kyung brought life to Oh Mi Joo so subtly and beautifully. She was absolutely stunning in the drama.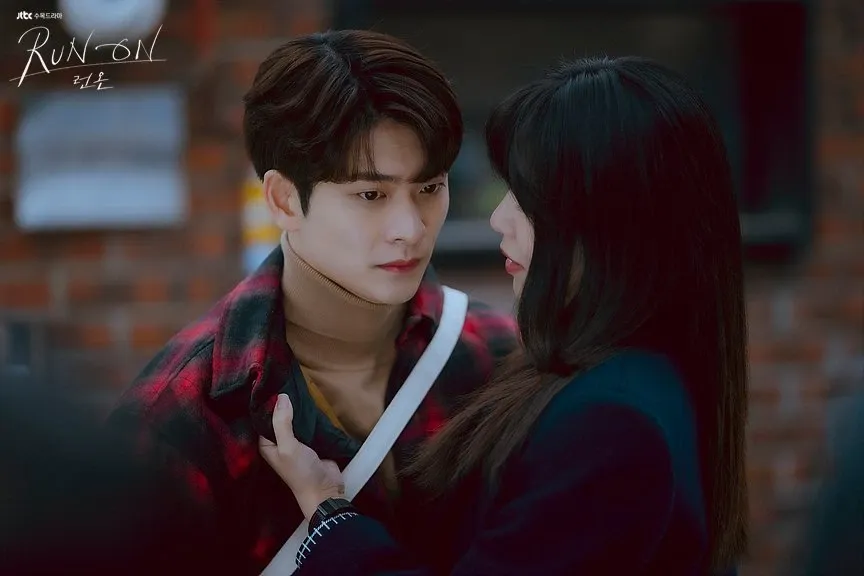 4. CHOI SOO YOUNG AND KANG TAE HO as THE MOST ADORABLE SECOND LEADS
These two!! I can't emphasise enough just how cute these two were in this drama. Both these actors have worked in so many dramas as main leads over the years, but Run On was probably the first drama where they got the kind of exposure they deserved.
Did you know Kang Tae Ho was in The Tale of Nokdu? Did you know Choi Soo Young was the main lead in the recent drama Tell Me What You Saw?? She was right there as the main lead, but still, people didn't notice. That's a big issue in dramas with a big star cast. We overlook even the main actors and only focus on the big-name actors.
I am happy to say that Run On did these two actors justice. Not only were they the main part of the drama they were also given as much love and attention as the main two leads. It was such a breath of fresh air. We got four amazing characters to love and root for.
Kang Tae Ho played a university art student Lee Young Hwa, and he was just very cute. Choi Soo Young outshined everyone in this drama with her gorgeous self and fantastic acting. She was absolutely stunning. I want to steal her character Seo Dan Ah's entire wardrobe.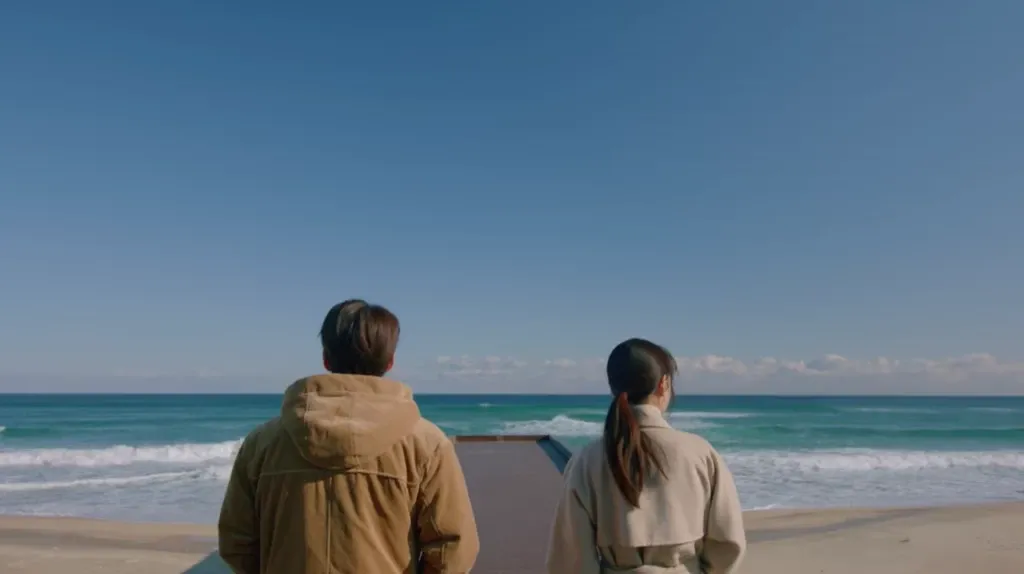 5. CINEMATOGRAPHY AND OST
Not gonna lie, the first episode almost made me turn off this drama because it looked poorly shot and edited. I am thrilled to inform you all that I was wrong. The scenery and the shots in the drama were absolutely breathtaking, and the Run On team deserve so much praise for executing this drama perfectly.
OSTs and Cinematography can make a good drama great, and Run On was great because of it.
SPOILER ALERT
There is no "big" spoiler in this drama, but this spoiler warning is for watchers like me who hate spoilers of any kind. Come back and scream with me after watching it.
Deep Dive
1. CAREER AND DREAMS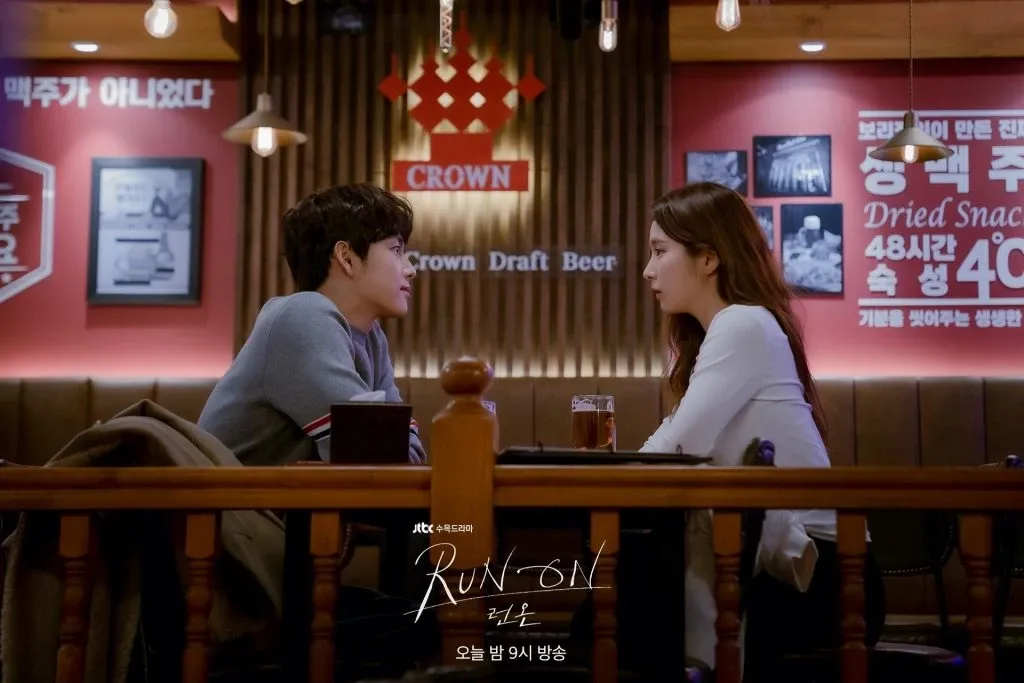 Seon Gyeom had a promising career as a national runner. He decided to not run and leave his job because his ethics and principles were bigger than his career. Even though he retired from his job as a runner, he never stopped running. It gave him freedom.
Oh Mi Joo was a translator who loved translating subtitles for movies. It was her dream job, but throughout the drama, we also see her work multiple jobs using her skills. She worked really hard and not let anyone or anything come in the way of her job. She also stood up for herself, called people when needed and did not let her job be her entire life.
Sometimes when we are hustling to make our dreams come true, we forget to prioritise ourselves. Seon Gyeom and Oh Mi Joo found multiple ways to use their skills without constricting themselves to one role. Your job should not define your entire existence. There should always be a work-life balance.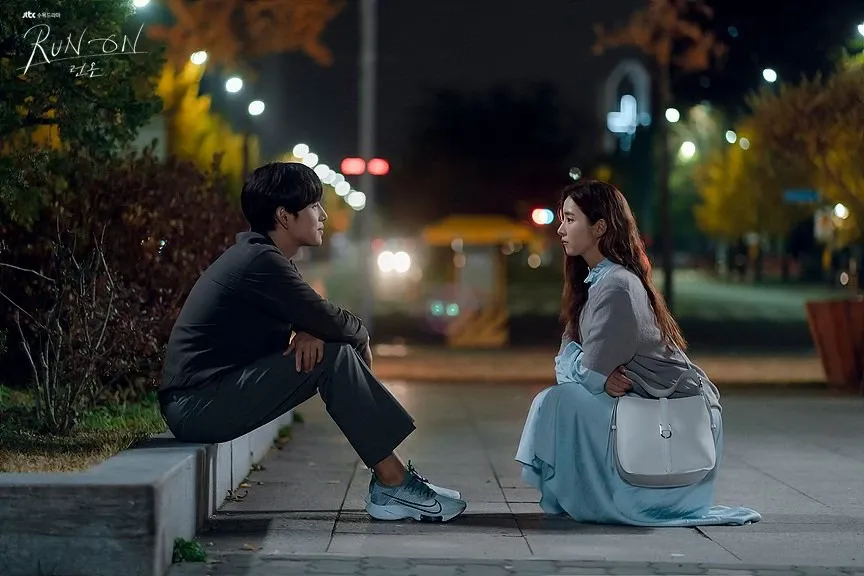 2. PARENTS
Parents doing unloving things in the name of love.
Kdramaland is full of toxic, unsupportive parents. About 80 per cent of dramas follow the toxic parent formula to bring conflict between the main characters. Especially romance kdramas. It's good that kdramas address this issue, but only a few manage to do something about it.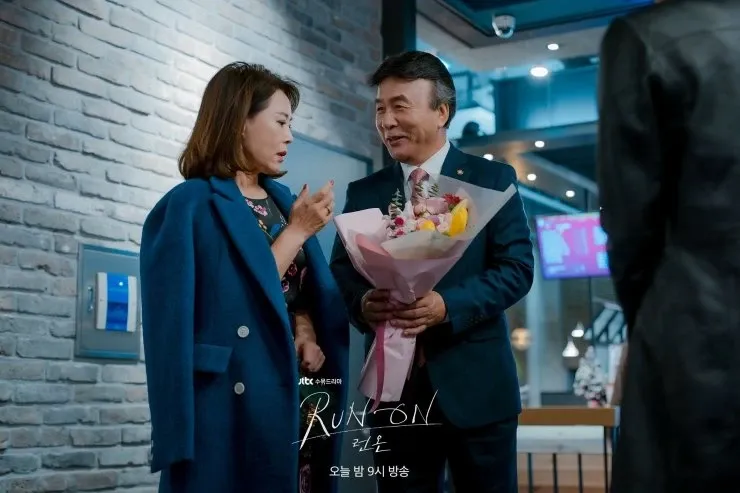 Parents who think their children are their property so they can make them do whatever they think is right. As an Asian myself, I can say for a fact that it be like that sometimes. Sometimes. Sometimes parents don't understand the meaning of boundaries and that their children are adults capable of making their own decisions (and mistakes).
Run On also did the same with the rich fathers of Seon Gyeom and Dan Ah but instead of making it a big deal, the drama offered a different take on it by children standing up for themselves and not letting it become a reason for them to not do what they want to do. Now don't get me wrong, I am not claiming that every single parent is horrible and that children should always rebel. I am saying that there should be a healthy boundary.
Stalking children, forcing a career on them, using them for political advantage, sexism, classism, and physical and verbal abuse. Sometimes, even the most loving parents do things that are harmful to their children in the long run. So when dramas like Run On show characters with toxic parents, and these characters don't let their parents define who they are and what they should and shouldn't be doing - it says to the audience that there can also be another way.
Also, can we talk about Seon Gyeom's mother? She was the kind of mother who never cared for her children more than her career, but she also accepted her faults and didn't force herself or her wishes on her children later on. Sometimes even this realisation is enough, and I love her for that.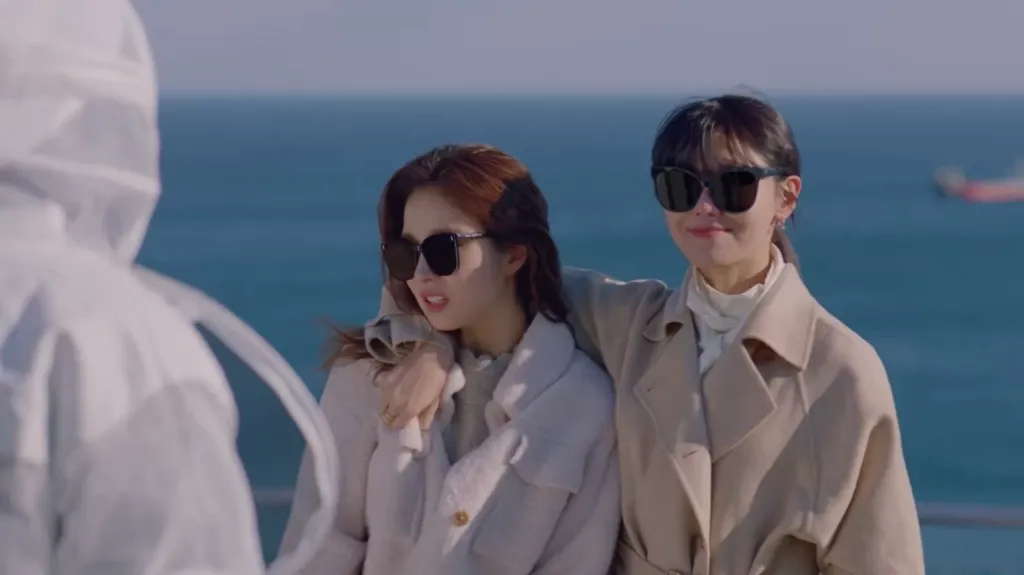 3. FRIENDSHIP
I don't have a lot to say in this section except I loved the friendship dynamics in this drama. Oh Mi Joo and Dan Ah had a love-hate relationship. Mi Joo's roommate, Mae Yi, was asexual. Kang Tae Ho's best friend, Ye Joon, was in love with him. Friendship with Seon Gyeom required a lot of patience.
All these characters were flawed in their own ways - they were weird, quirky, dramatic, and selfish. But they loved, supported and accepted one another as they were, and it was lovely to witness.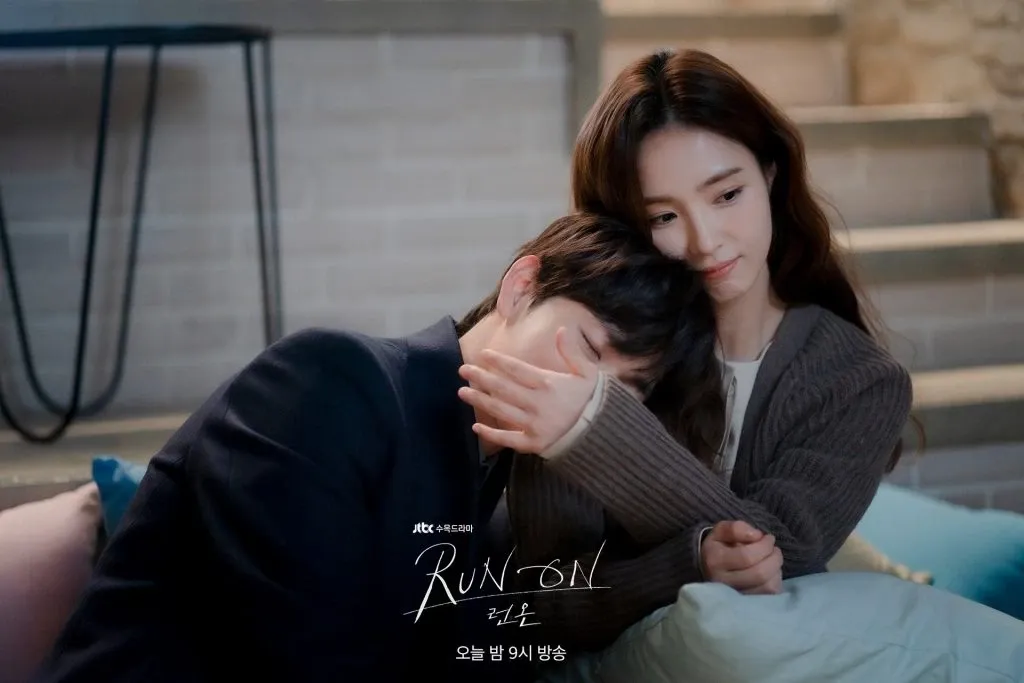 4. LOVE YOURSELF FIRST
I think I am running out of words to describe just how amazing Im Si Wan and Shin Se Kyung were and how outstanding their chemistry was in this drama. So I am going to move on and talk about Oh Mi Jo and Seon Gyeom instead.
"I value myself more than anyone else."
Their biggest problem was Seom Gyom's father who constantly looked down on Mi Joo. When Oh Mi Joo starts questioning what's so wrong with her that her boyfriend's father hated her so much, she realises that she was not loving herself enough and takes a step back from him.
Instead of hanging on and constantly underestimating her own value and identity, she chose to cherish herself first. Even though that scene was one of the most heartbreaking scenes in the drama, it was still my favourite scene because it showed how much they have grown together and as individuals.
"She is my strength, not my weakness."
Oh Mi Joo and Seon Gyeom's relationship was based on trust and support. They don't need to hold hands or kiss to show their love. It was obvious in the way they treated each other with respect and care. They accepted each other as they were and worked on their communication skills. The best kinds of relationships are the ones that help you grow and shine, not just together but also individually.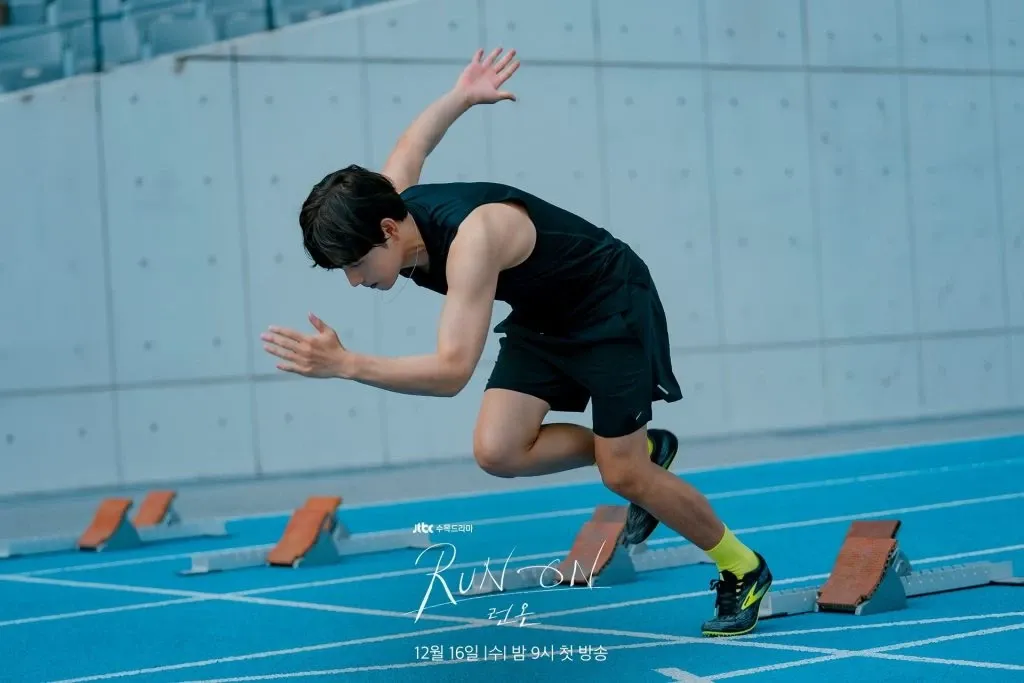 5. RUN ON
From start to finish, Run On was amazing, it never had moments of extreme highs and extreme lows it was just normal like life. The ending of this drama was perhaps one of the finest endings in a drama I have seen in a long time. There was no last farewell, everyone had their version of a happy ending, but no 'The End' just (to quote the loves of my life BTS) Life Goes On...
Conclusion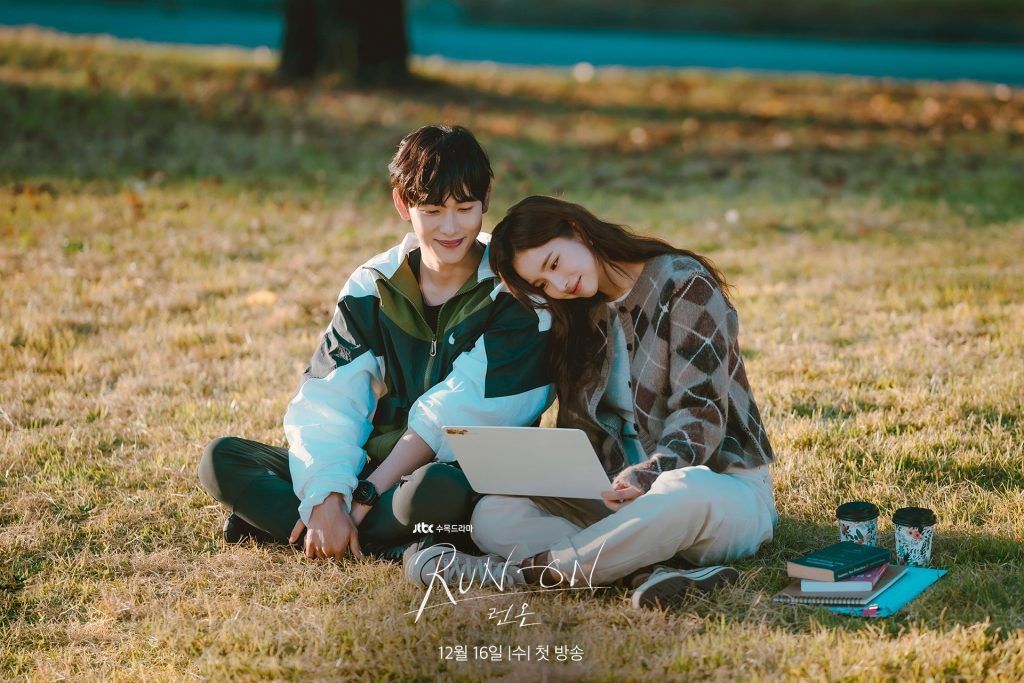 Run On is an ultimate feel-good drama that is good for your mind and soul. It will make you happy, teach you and uplift you. In conclusion, I stan writer Park Shi Hyun and this wonderful drama.
Have you seen Run On? Who was your favourite character? Are you adding it to your list? What drama are you currently watching? Let's talk comment below.